Making Homes
Beautiful



KITCHENS





Your kitchen is the heart of the your home. At Lifestyles Design we work closely with you to make your kitchen work for you while reflecting your lifestyle.

Kitchens come in all shapes and sizes and so do budgets and wish lists. Hundreds of decisions go into every kitchen project. With Lifestyles Design helping you though the process of smart decision making, you save money. Making the right choices the first time is less expensive than trial and error.

No matter the size, style or budget, we can offer you resources and selections that help you make the right choices. With Lifestyles Design assistance you can make your kitchen dreams come true.









Lifestyles Design did such an amazing job on our kitchen design. Pat and her team were able to translate our vision into reality. All of our family and friends love the new kitchen and are impressed by the elegant design details and the workmanship. We can't wait to do another project with Pat!"
-

Michele Edelson of Blue Bell PA
Your Home, Your Life
, Your Choice
BATHROOMS


Bathrooms have become retreats for many people. Luxurious tubs with built in heaters and aroma therapy help sooth away the worries of the day. Or maybe you would rather rest those weary muscles with an invigorating shower massage. All these comforts need to be well planned before you step one foot in the shower. Careful and thoughtful planning is essential in achieving the Bath of your dreams.
"We really do love our newly designed bathroom. Transfers were difficult before, but the extra space now makes them easy. The attention to detail and accessibility of the custom cabinets, roll-in shower and sink is wonderful. Your ideas and visualizing the end result were really helpful. In addition, the toilet seat is not only functional, but even has a "cool" factor. Thank you for making our bathroom pleasing to use while also much more functional."
- Kerry & Rita Stanley


"I just wanted to let you know my bathroom is done and I LOVE IT! Thank you very much for your help. Your contractors were fantastic and did an excellent job! I would them recommend highly. These changes have made my life so much easier and I couldn't be happier. Thank you again!"
- Nancy, Pennsburg, PA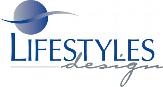 612 Erb Road | Perkiomenville, PA 18074 | ph: 610.754.1444